It's not all about awards but in a year when we haven't been able to get recognition from participants, it's great to be recognised by the industry.
An incredible night for Threshold Sports with Deloitte Ride Across Britain taking two category wins at the UK Sponsorship Awards LTD. Best B2B Sponsorship and Most Effective Use of Mass Participation
As always, a huge shout out to the team Deloitte UK for their support over the years and the huge extended team behind the event of which there are too many to mention. We're all looking forward to welcoming another 1,000 riders for the experience of a lifetime this September.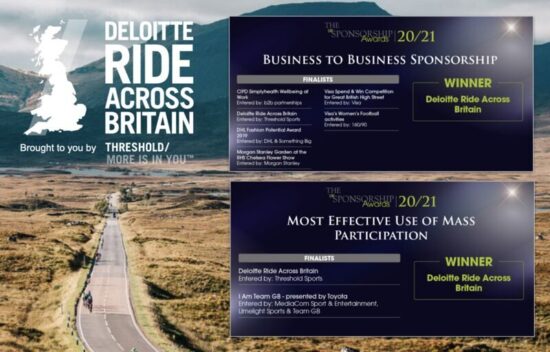 For more information about partnership opportunities for Ride Across Britain or any of our Threshold events, please contact neil.watson@thresholdsports.co.uk