We're delighted to have supported NatWest Group on their way to winning Best Scheme to Encourage Staff Fundraising at the #BetterSocietyAwards this month.
For the fourth consecutive year, Threshold worked with the Natwest Sustainability team to create the Do Good Feel Good campaign – a programme of multi- discipline challenge events near their regional hubs. The focus of the campaign was to encourage employee wellbeing, as well as fundraise for good causes and charities.
In 2021, the campaign supported colleagues to raise over £3.5million through a series of nationwide runs, ranging from London to Belfast, and thrilling abseils with employees abseiling off some of the city's star attractions: ArcelorMIttal Orbit in London and the Murrayfield Stadium in Edinburgh. A virtual element was also built in to compliment the roster of live events to further boost the opportunity for Natwest colleagues to fundraise for charities of their choosing, get active and accelerate colleagues reacquaintance post covid.
A huge congratulations to the Sustainable Banking team who've worked incredibly hard to deliver their Giving Strategy and we're excited to see what we can do in 2022!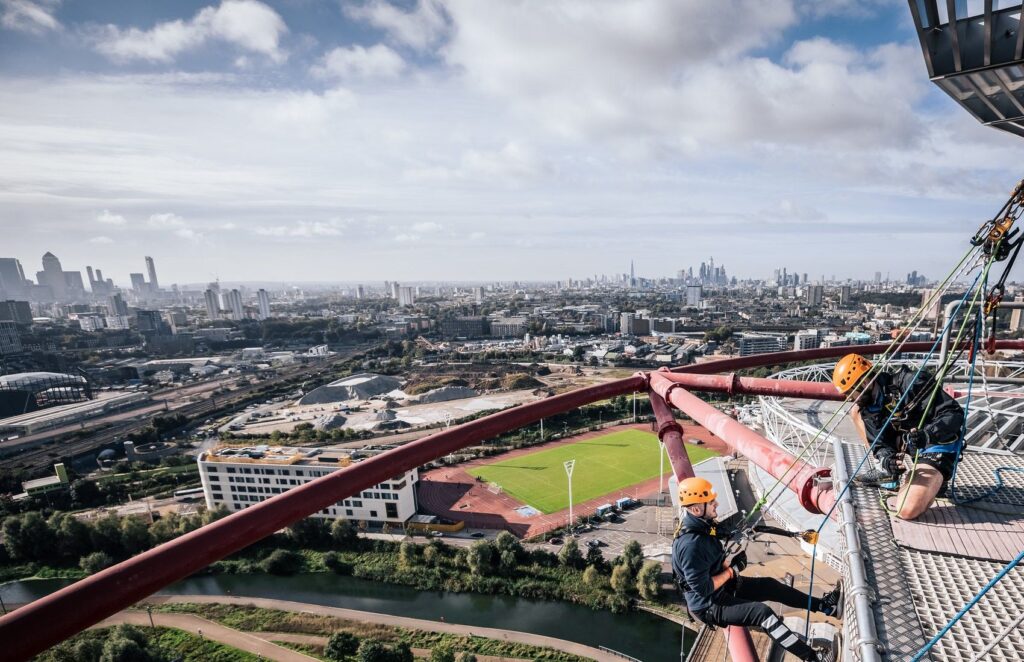 Get in touch now if you're interested in your own bespoke event.