By pretty much any measure 2020 has been a terrible year. 
The charities we work with have seen hundreds of millions of pounds evaporate from their forecasts right when their beneficiaries need that money more than ever.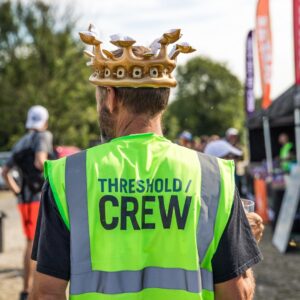 All of you who signed up for our events have had to deal with the uncertainty that has engulfed society. Some have thrived, but the vast majority have had to deal with some very hard days. Some have even had to deal with the darkest of all when COVID or its associated impact has taken those they care about most.
As a company, we have been unable to do what we love: putting on breath-taking events in stunning landscapes for thousands of inspirational people. As a consequence, we have weathered a significant loss; the first in our history. We have also had to bid farewell to many talented and committed friends and colleagues.
Yet we have come out with a more positive outlook than ever before
Many would like us to believe that civilization is only a thin veneer masking a fundamentally brutish nature. Their suggestion is that the minute the pressure comes on, human decency crumbles.
Yes, we lost the plot temporarily over loo rolls, but at the same time, we looked out for our vulnerable neighbours, the windows filled with rainbows and we rallied around the key workers and carers. Our company is built on the belief that More Is In You™. The pandemic has once again shown true this is.
Your generosity under pressure has enabled us to make it to 2021 poised to rebuild stronger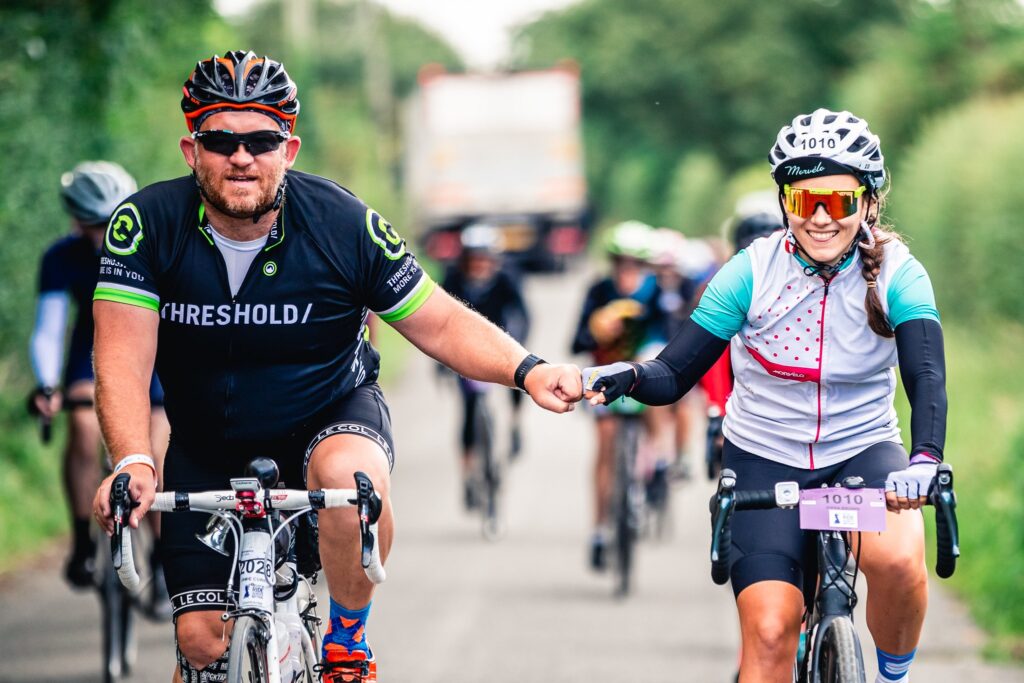 Over 86% of signed-up runners, walkers, and riders rolled their places to 2021 allowing us to continue to operate.
Every single one of our sponsors rolled their contracts to next year's events.
Our clients worked more collaboratively with us than ever to look for solutions.
Our suppliers and venues repeatedly flexed their terms even when they were hit as hard as we were.
Our team willingly took universal pay cuts to help us keep more people on.
In dire circumstances, everyone stood up to shoulder the burden.
Thanks to you all the future is bright
Having been supported by so many people through this hard time, we are fully committed to repaying it by providing better events than ever, raising more money for charity, and protecting the planet for the generations that follow. The good news is there is a lot to be positive about.
1. More people than ever are exercising and looking to take on challenges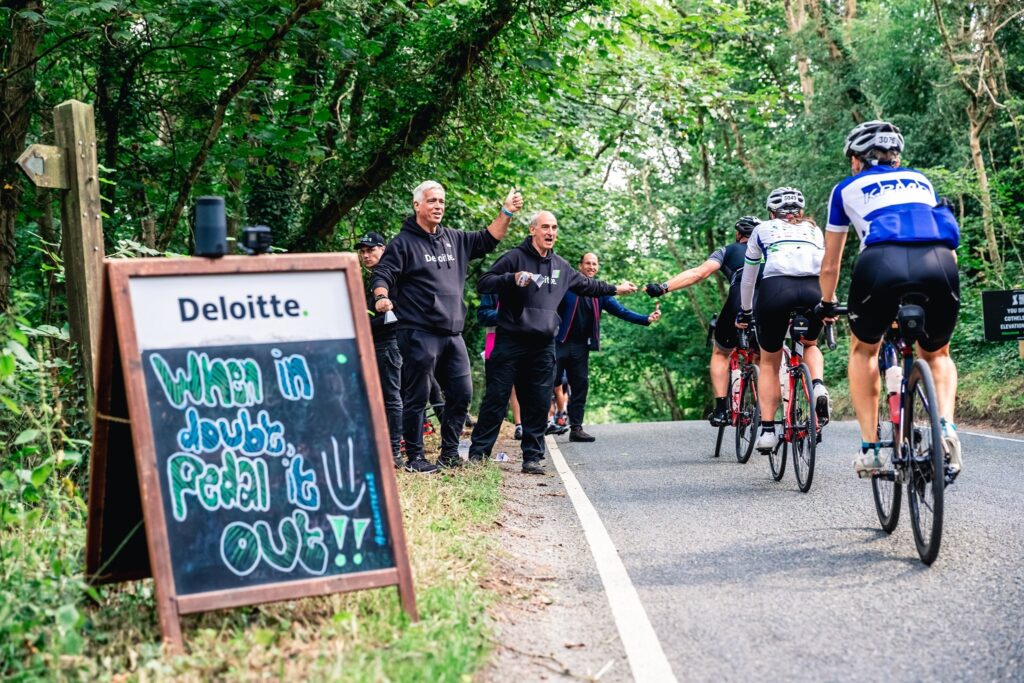 Reports such as Strava's recent summary of their 2020 data, show how the pandemic has seen people reconnect with nature and the outdoors for exercise like never before. Sales of bikes are through the roof. Record numbers of people are taking on Couch to 5km. Trainers like Joe Wicks have ensured physical activity has entered many people's daily routine, in some cases for the first time in their lives.
This boom in exercise is also reflected in demand for places in premium events across the globe. We've seen the evidence for ourselves with Deloitte Ride Across Britain selling out in just 5 days and the Dulux London Revolution trail running and cycling festival breaking all recruitment records since we launched it in 2012.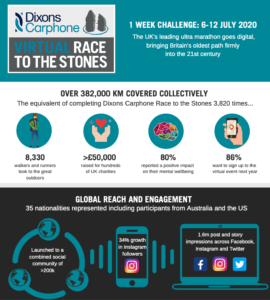 2. Companies are more focused on employee wellbeing than ever before
Working practices have shifted faster and further than any expected. The benefits of remote working are immediate for some if not all, and our corporate clients are all putting the wellbeing of all their teams further up the agenda.
Whether virtual challenges such as the Dixons Carphone Virtual Race to the Stones, flexible working policies, or events that bring teams together we are proud to be supporting how these companies can rebuild better.
3. We have a unique chance for a green recovery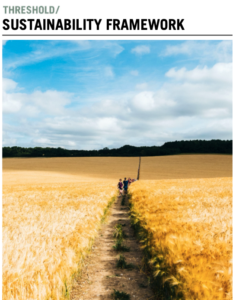 The massive disruption is forcing organisations, governments, and individuals to reappraise their impact on the natural world. The forced grounding of planes, increased consumer advocacy, or simply companies like us having the time to re-think their whole approach to Sustainability have all combined to accelerate the move to a greener economy.
It won't be immediate, but sustainability frameworks that have crystallised in the last 9 months are all steps in the right direction.
We are only able to look to 2021 with optimism because of you
Each deferral, each entry in a virtual event and each supportive e-mail you took the time to send has combined to put us in a position where we can look forward to 2021 with positivity.
2020 showed we can't always predict what is coming down the trail to greet us. However, what we can do is respond positively to whatever that next challenge is. In 2020, humanity proved more clearly than ever in Threshold's history that More Is In You™.
We will do everything we can to put on another set of unforgettable events in 2021 and to see you in person whether our finish line cheers need to be delivered from behind a mask or not.
Wishing you the happiest possible Christmas breaks and drop us a line in Brighton in the New Year if we can help you rebuild stronger in 2021.
Nick and all the Threshold team