We are incredibly excited to announce that today we welcome the Endure24 event series into the Threshold Sports portfolio.  
Endure24 is the UK's leading 24-hour running relay race, hosted in the fantastic surroundings of Wasing Park, Reading and Bramham Park, Leeds. The Endure24 series offers a unique event experience that allows runners of all levels to experience an ultra-endurance challenge in a fun, super-sociable and supportive setting.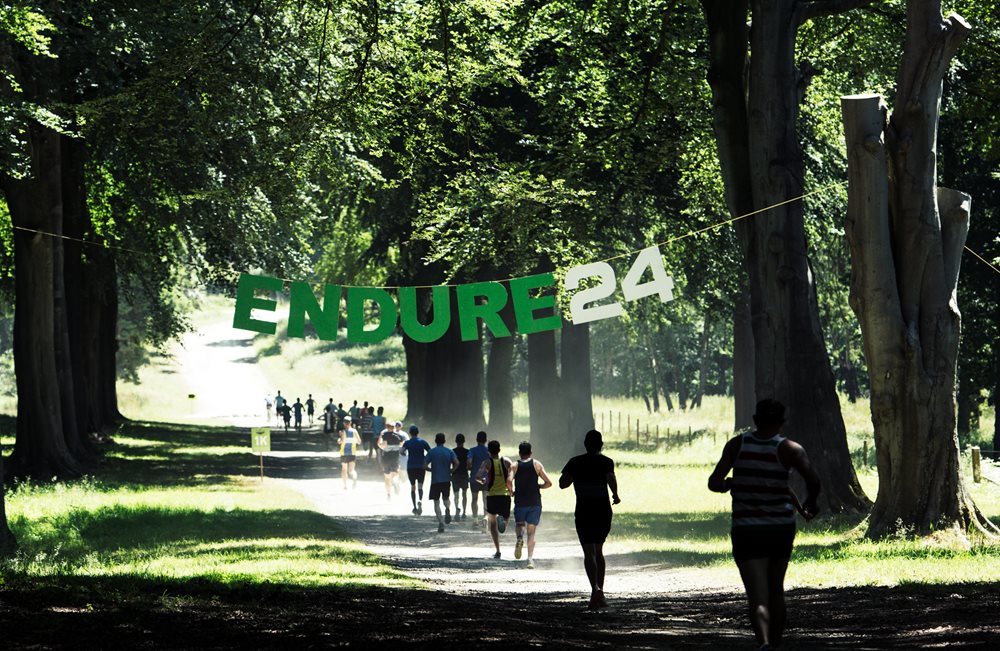 The event format is straight forward, with runners and joggers setting off at the stroke of midday on Saturday and heading out onto the 8km trail loop to see how many laps they can complete in a 24-hour period. Solo runners will battle on through the night, taking rest stops as and when they need to hit their personal distance target. Relay teams offer a great opportunity to gather a crew of friends, club members or colleagues and support each other through an unforgettable 24-hour challenge.
Often referred to by participants as 'the Glastonbury of running', the course is surrounded by an incredible festival where family members, friends and supporters can camp for the weekend. Music, fire pits and great food and drink all combine to create one of the most supportive and fun environments we have ever experienced. This combination of the competitive challenge in a fun environment is a great addition to the portfolio as we continue our efforts to make ultra-distance events achievable and enjoyable for all.
Chris Sumner is the owner of Race Solutions and the man behind the Endure24 series. Nick Tuppen, our CEO recognised from the start what a great job he and the team have done. "We have been admiring the incredible work that Chris and his team have put into making Endure24 one of the best loved events on the UK running calendar. He shares the same passion as we do for opening the world of endurance challenges to a wider audience, and has led the way in creating a truly unique set of events over the last 9 years."
Chris is excited about the new partnership and future, and says "This feels like the perfect next step for Endure24 and I am looking forward enormously to working with the Threshold team over the coming year. They are a company that share our values and commitment to organising world class events and I'm sure that bringing their expertise in marketing, sponsorship and charity engagement to the events will move Endure24 onto an even brighter future."
We will be working closely with Chris in the coming year to ensure we don't lose any of the magic that thousands of runners and walkers have come to love. At the same time we will be looking to bring Threshold's wider team and experience to the party to secure Endure24's place in the calendar long into the future.
Entries for the 2022 event series are now open and due to a high number of deferrals we expect places to be in high demand. To secure your place for 2022 head to www.endure24.co.uk today.
2022 Event Dates
Wasing Park, Reading: 18th – 19th June – Enter Now
Bramham Park, Leeds: 2nd – 3rd July – Enter Now
You can also stay up to date with everything Endure24 related by following us on social media including Facebook and Instagram.
For all partnership and corporate team enquiries, please contact will.irwin@thresholdsports.co.uk